Stands for Greatest of All Time!
Adorable, fancy 2014 16.2H TB mare. Never raced. Competed in Pony Club Champs at KHP in Dressage with young teen owner, and several eventing starters up to Novice with a professional. Scores in 20s eventing/70s dressage. Trail rides alone or in a group. Frequently off property. Very sweet and willing to please. Can be a forward, sensitive ride, so not for a beginner, but would suit a competitive junior or AA in a program. Plenty of pep and athleticism to continue up the levels. Currently in training with Abby, snatch her up now and compete this spring!

Contact Abby for additional photos/videos.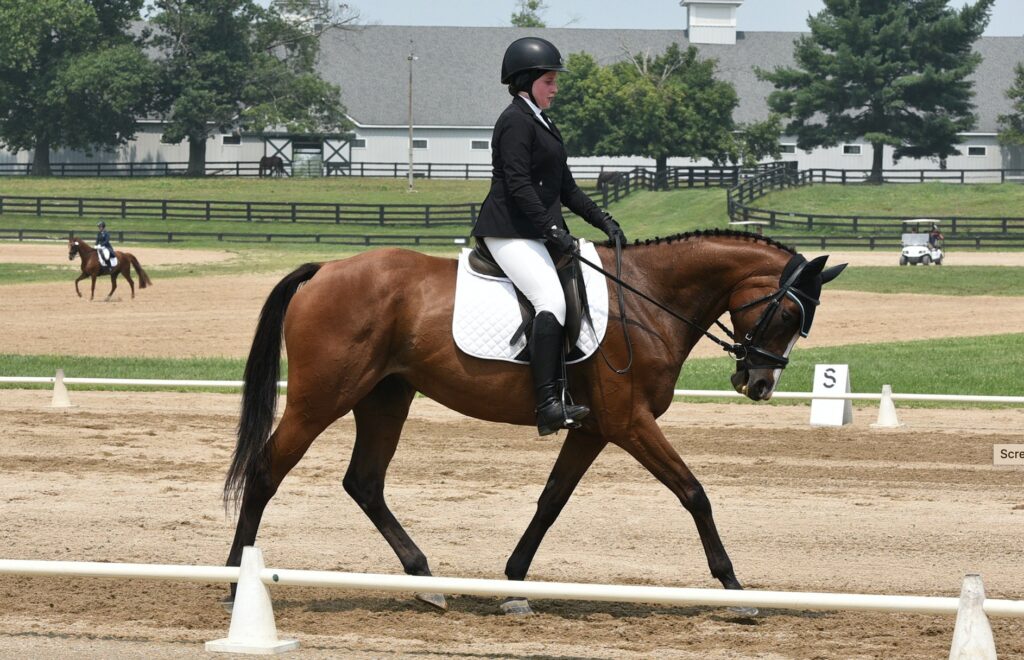 Congratulations to Kathryn Glenn Bennett on the purchase of Cherry! Looking forward to watching you two dance in the dressage ring this year!
Beautiful 4yo 16h OTTB mare "Cherry" (JC Who's Your Daddy) with fantastic brain and work ethic. Jumped clean at her first starter, finishing on her dressage (7.5 for gaits!). Lots of outings xc schooling, schooling jumpers, trail riding. Plenty of pep in her step to continue up the levels, or with her gaits and talent for lateral work could also excel in dressage. Ideal for an amateur or competitive junior in a program to develop your partnership over the fall/winter and come out swinging in 2023.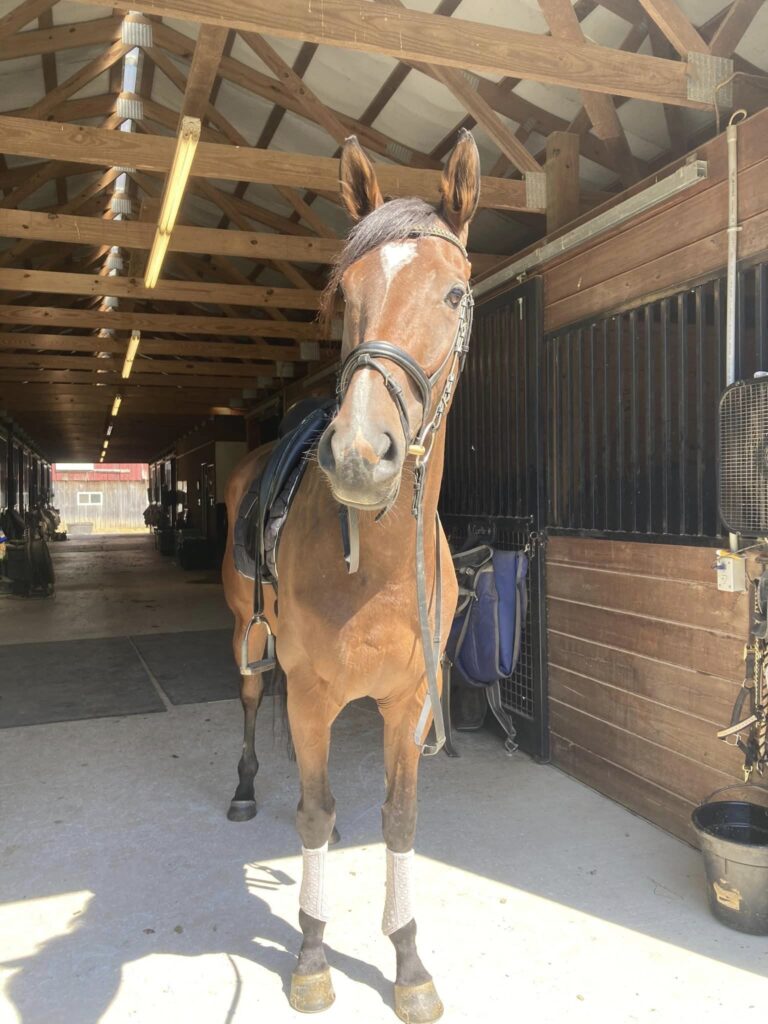 Congratulations Sophia Owen on the purchase of Stella! Can't wait to watch you continue up the levels.

Gorgeous 7yo, 16.1h OTTB mare Extraordinary Girl (aka Stella). Ready for training level with a clean XC record though novice, she is an XC machine and lives for the complicated questions. She is fancy on the flat, regularly scoring in the 20s and has won at USDF shows, competing through first level and schooling second.
She has her own engine and is bold to fences, so will need a confident AA/junior in a program, or a professional. Originally bought her as an upper level prospect for myself, but between competing in dressage and my judging schedule, she hasn't been getting the attention or outings she deserves.
Very reasonably priced in the low 5s for her ability and athleticism.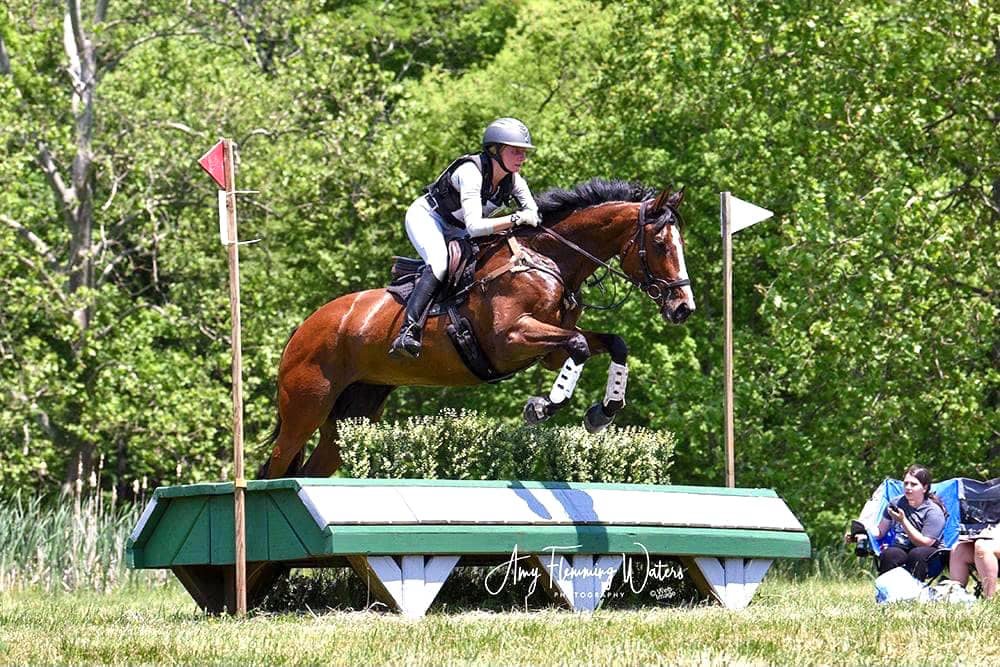 Congratulations to Andra Sinclair on the purchase of Pico! Can't wait to see what you'll achieve together.
Four year-old, 16h OTTB, just won his first event at Waredaca wire to wire on his dressage score of 28. Selected for gait quality with a particularly lovely canter and can-do attitude, restarted with a focus on correct foundational flatwork. Fun, fancy, enough pep in his step to progress up the levels. Not for a total beginner, but with a junior or amateur in a program he'll come along quickly. Will be ready for novice early 2018, ready to finish your way. Asking $8K, to increase with experience. Snatch this lovely boy up and come out swinging in 2018!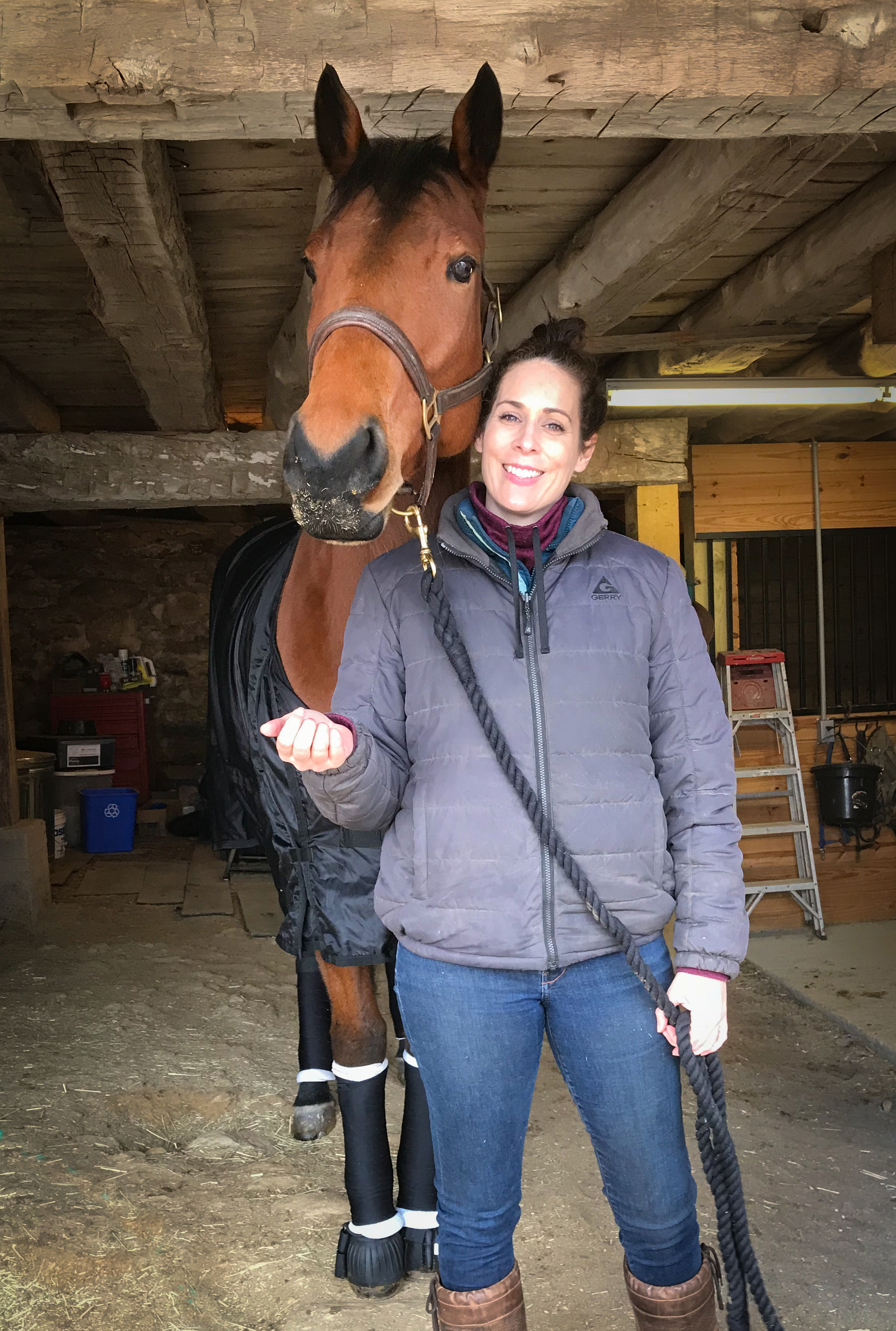 Congratulations Ali Shipe and family on the purchase of Muffin, already bringing home ribbons from Pony Club Nationals!
Fancy, athletic 10 year-old, 14h New Forest Pony by Wicked Court Jester. With her squeaky clean run around MCTA HT 5/6, Muffin's record at training level is still pristine: ZERO jump penalties in her 4 starts at Waredaca (fall '16), Morven, Loudoun and MCTA (all spring '17). Confidence builder extraordinare: ditches, banks, trakehners, water, no problem! Enough scope to do the pony jumpers, no trouble making distances or time. Also an experienced fox hunter. Barefoot and extremely sure footed, easy keeper, sweet, fun. She'd make the ideal partner for an ambitious junior or adult wanting it all in a small package.  $13K negotiable to a Pony Club home.