Abby Gibbon
Owner, Trainer, Manger
Abby is a USEF "r" eventing judge, FEI competitor and lifelong horsewoman who grew up caring for her own backyard ponies. She was an avid Howard County Pony Clubber, graduating with a B rating, and spent several formative years on the A circuit, piloting pony and junior hunters at the Washington International and HITS Ocala. In her 20+ years specializing in eventing and dressage, she's been lucky to train with many top-notch coaches, including Colleen Rutledge, Felicitas von Neumann-Cosel and Jim Wofford, to name a few.
At Fine Idea, Abby is committed to creating an innovative training program for the thinking rider, with correct equitation and flatwork serving as the basis for incorporating sports psychology, fitness, goal setting and theory in a dynamic, all-encompassing approach. The goal is to create a supportive environment where students can discover greater fulfillment in equestrianism both in and out of the saddle, fueled by the belief that there's always more to learn.
Abby has experience with a wide variety of breeds and backgrounds, with a passion for restarting off-track Thoroughbreds. In addition to a busy schedule judging and competing her own and client's horses, she rides in and audits clinics with top level trainers on a monthly basis. She's constantly looking for ways to learn, improve, and discover new tools in her lifelong journey with horses.
Abby holds degrees in creative writing from Johns Hopkins and the University of Oxford and formerly worked as a full-time staff writer for both the Chronicle of the Horse and Eventing Nation. She's a member of the Howard County Agricultural Preservation Board and has a passion for preserving green space for both equestrian and environmental pursuits. She hosts a monthly book club at the farm and enjoys reading and writing whenever possible.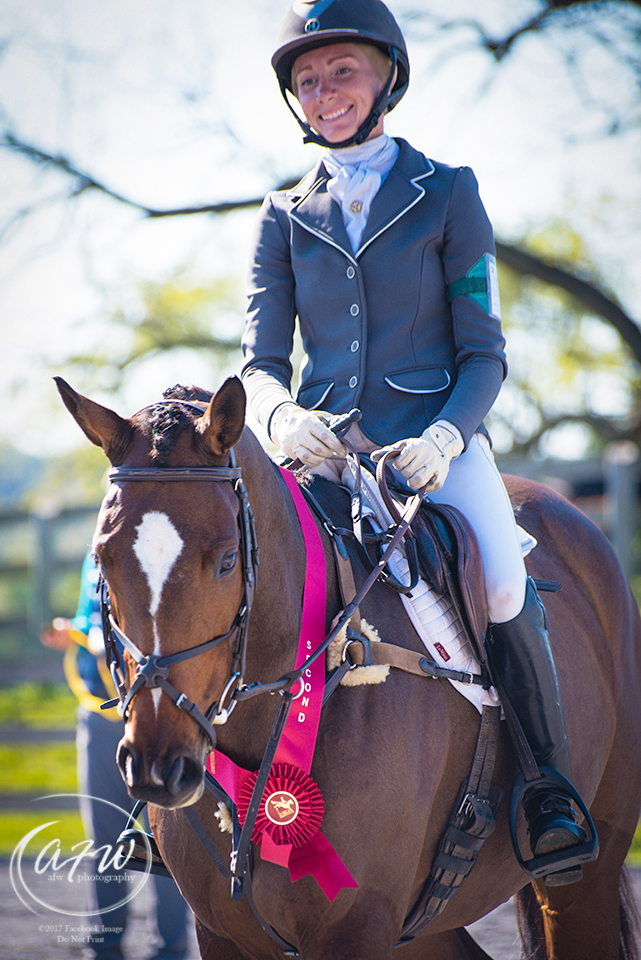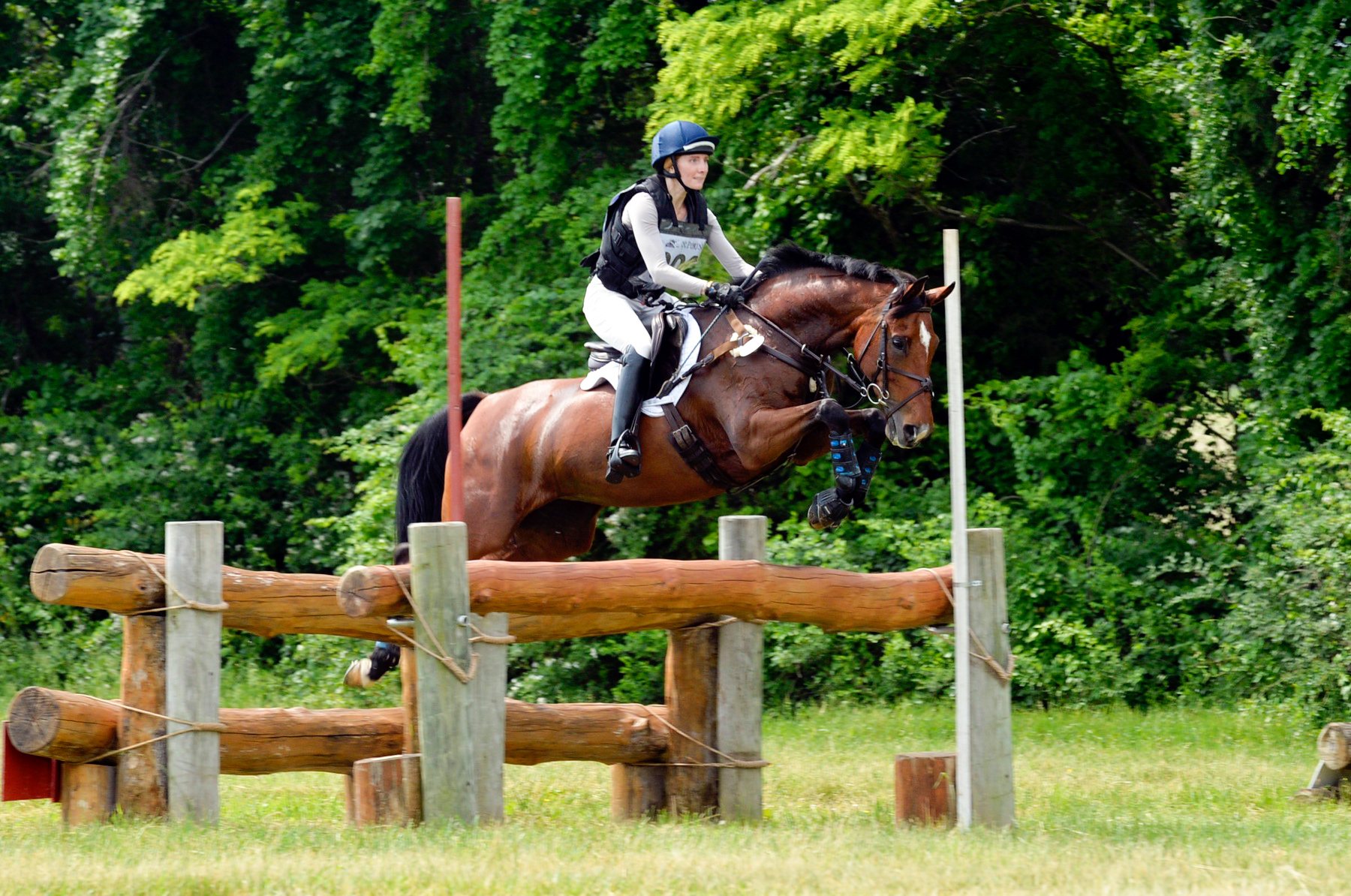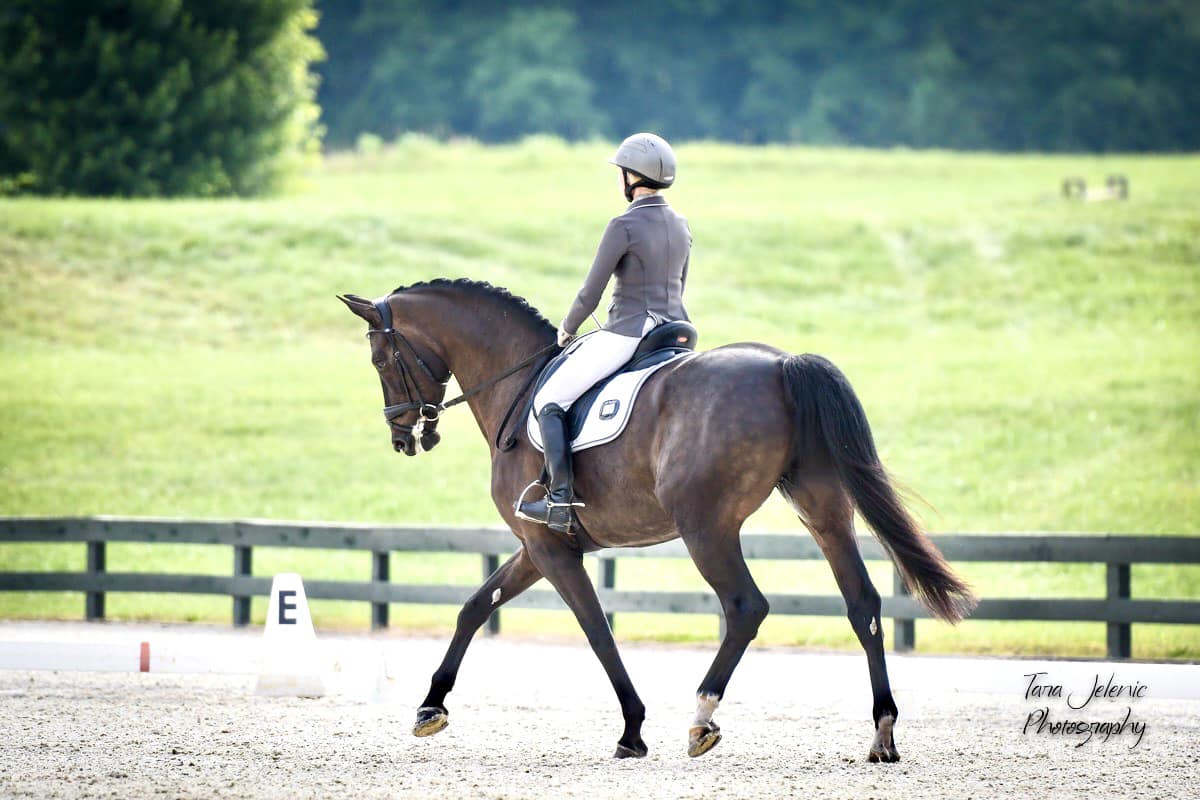 Paige Wasyluk
Assistant Barn Manager
The daughter of a long line of farriers and foxhunters, Paige's passion for horses runs deep. She grew up riding, caring for and competing ponies in Mt. Airy, Md., training with Scotty Sherman during the school year and with her aunt and uncle Claire and Carl Khuen every summer. Somewhere along the way, on deck beside the ring at a local hunter show, Abby and Paige crossed paths, bonded over their mutual horse-craziness and have been friends ever since.
Thanks to Paige's mom's belief that there was no substitute for a well-rounded riding education, Paige spent her high school years training with Australian Olympic event and dressage rider Heath Ryan at Maryland Equine International. Heath developed her bravery riding all types of horses along with an appreciation for all things Australian. She also foxhunted her Hafflinger-Belgian Cross gelding Winnie with the Goshen, New Market and Carrollton Hounds, loving every minute of the high-speed chase.
In high school, Paige was an accomplished 4-H and FFA member. Her 4-H accolades include winning state championships in public speaking (1999) and horse judging (2000), placing in the top ten at Nationals in Louisville, Ky. (1999- 2001), and being crowned Queen of the Frederick County Fair (2001). She  received an FFA State Championship title in horse judging in 2000, placing 3rd individually and 2nd as a team member in the National Championships later that year. She credits her wide base of equestrian knowledge, outgoingness and love of talking to people to her well-rounded horse education both in- and outside of the barn.
After attending the University of Maryland (B.A. Art History and Archaeology '06) and then exploring non-horse-centric careers, Paige realized that happiness was in the barn, not an office. When Abby bought the farm in 2015, she leapt at the chance to put her background to full use, overseeing day to day operations and providing hands-on attentive care for the Fine Idea herd.
When not at the barn, Paige loves cooking, art, and hanging out with her husband Dan.