Abby Gibbon
Owner, Trainer, Manger
Abby is a USEF "r" eventing judge, FEI competitor and lifelong horsewoman who grew up caring for her own backyard ponies. She was an avid Howard County Pony Clubber, graduating with a B rating, and spent several formative years on the A circuit, piloting pony and junior hunters at the Washington International and HITS Ocala. In her 20+ years specializing in eventing and dressage, she's been lucky to train with many top-notch coaches, including Colleen Rutledge, Felicitas von Neumann-Cosel and Jim Wofford, to name a few.
At Fine Idea, Abby is committed to creating an innovative training program for the thinking rider, with correct equitation and flatwork serving as the basis for incorporating sports psychology, fitness, goal setting and theory in a dynamic, all-encompassing approach. The goal is to create a supportive environment where students can discover greater fulfillment in equestrianism both in and out of the saddle, fueled by the belief that there's always more to learn.
Abby has experience with a wide variety of breeds and backgrounds, with a passion for restarting off-track Thoroughbreds. In addition to a busy schedule judging and competing her own and client's horses, she rides in and audits clinics with top level trainers on a monthly basis. She's constantly looking for ways to learn, improve, and discover new tools in her lifelong journey with horses.
Abby holds degrees in creative writing from Johns Hopkins and the University of Oxford and formerly worked as a full-time staff writer for both the Chronicle of the Horse and Eventing Nation. She's a member of the Howard County Agricultural Preservation Board and has a passion for preserving green space for both equestrian and environmental pursuits. She hosts a monthly book club at the farm and enjoys reading and writing whenever possible.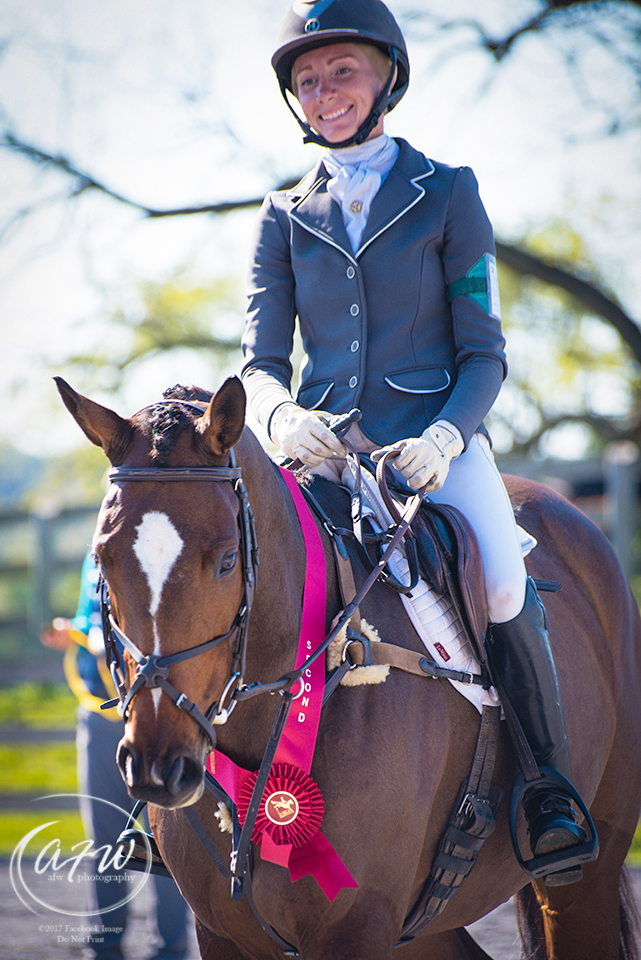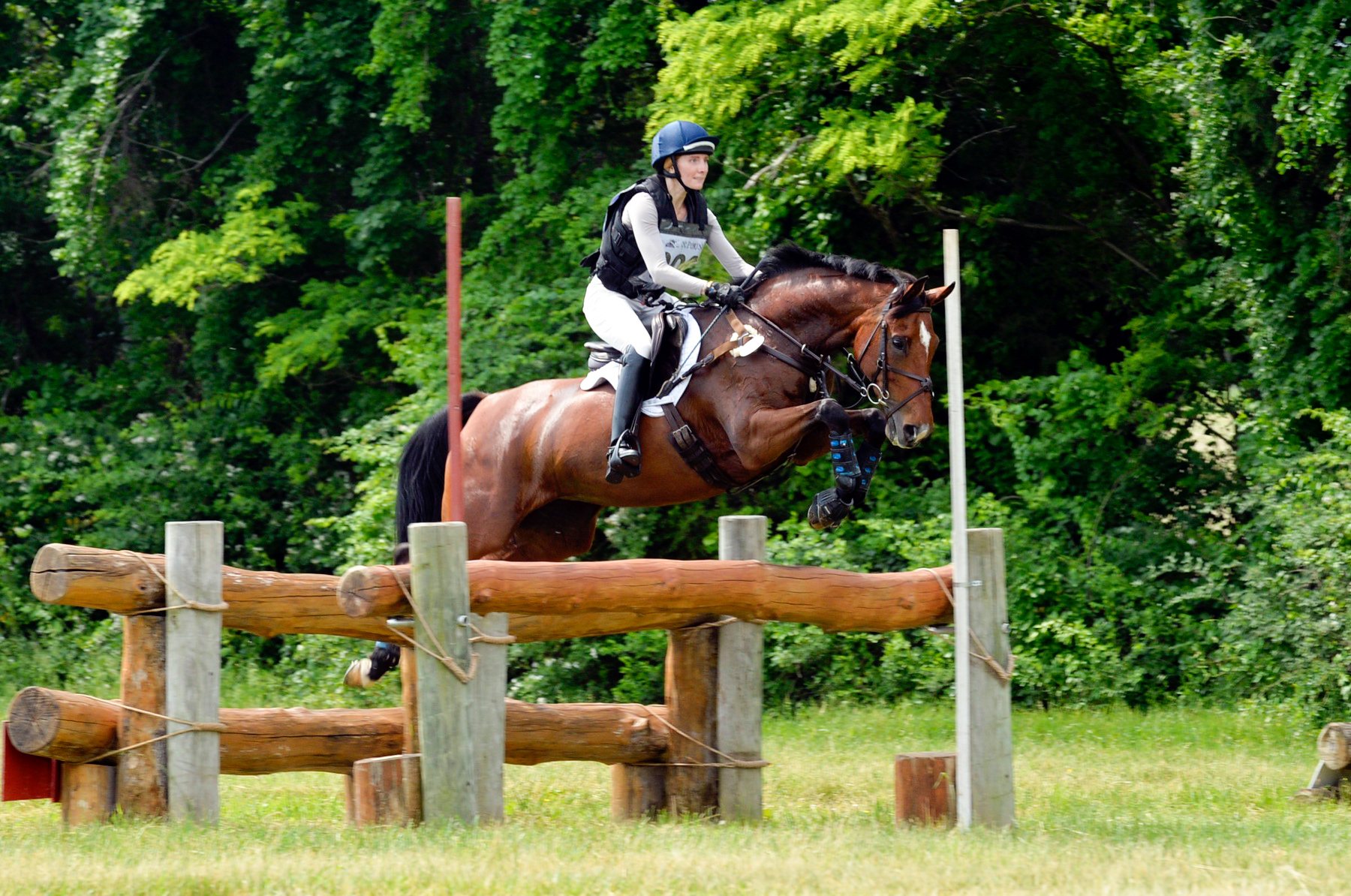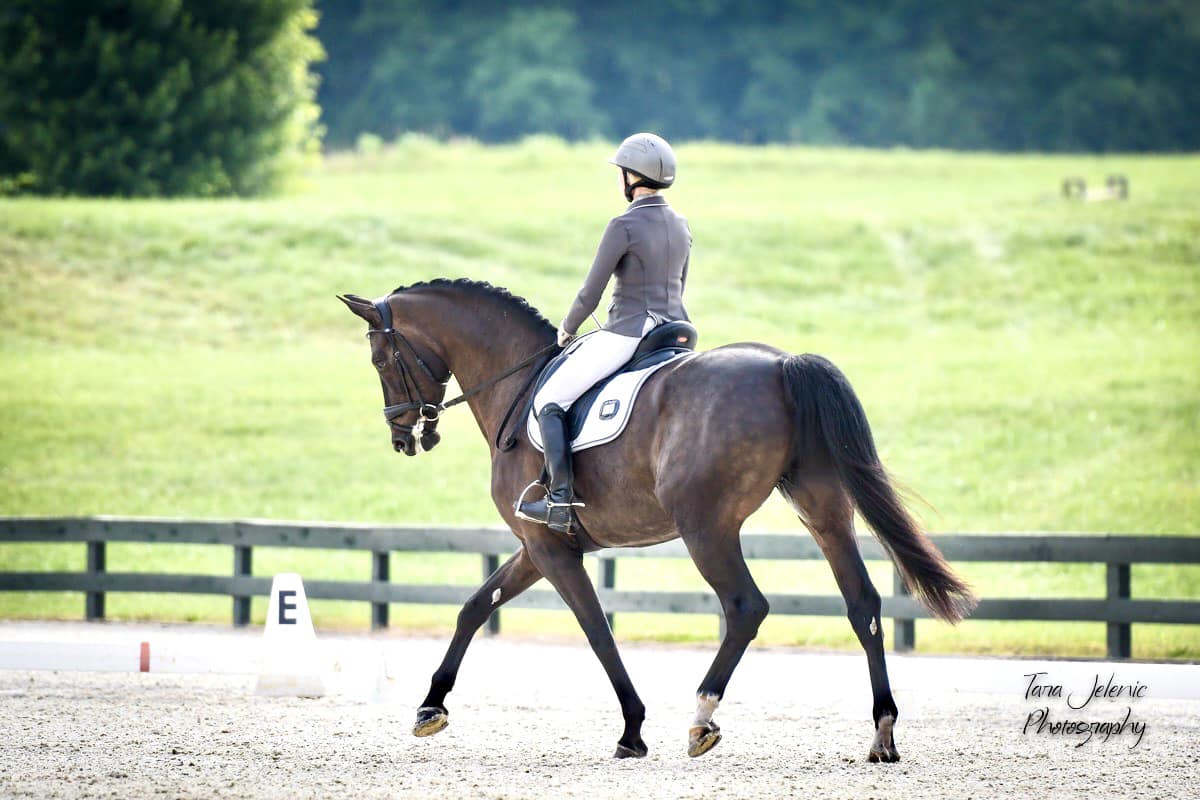 Paige Hunt
Barn Manager/Assistant Trainer
Thanks to a mom with over 45 years of riding experience, Paige sat on her first horse before she was out of diapers. She started taking lessons at four years old and hasn't looked back since!
Paige has a wide range of experience caring for her own horses (current ownership tally: 3) and others for her entire life, both at home and at boarding facilities. She grew up as a member of the Howard County Pony Club and achieved her C3 rating before attending the University of Maryland for a degree in Public Health Science.
She has experience competing in eventing and dressage, and extensive experience trail riding, bandaging, and providing all manner of care to our horses.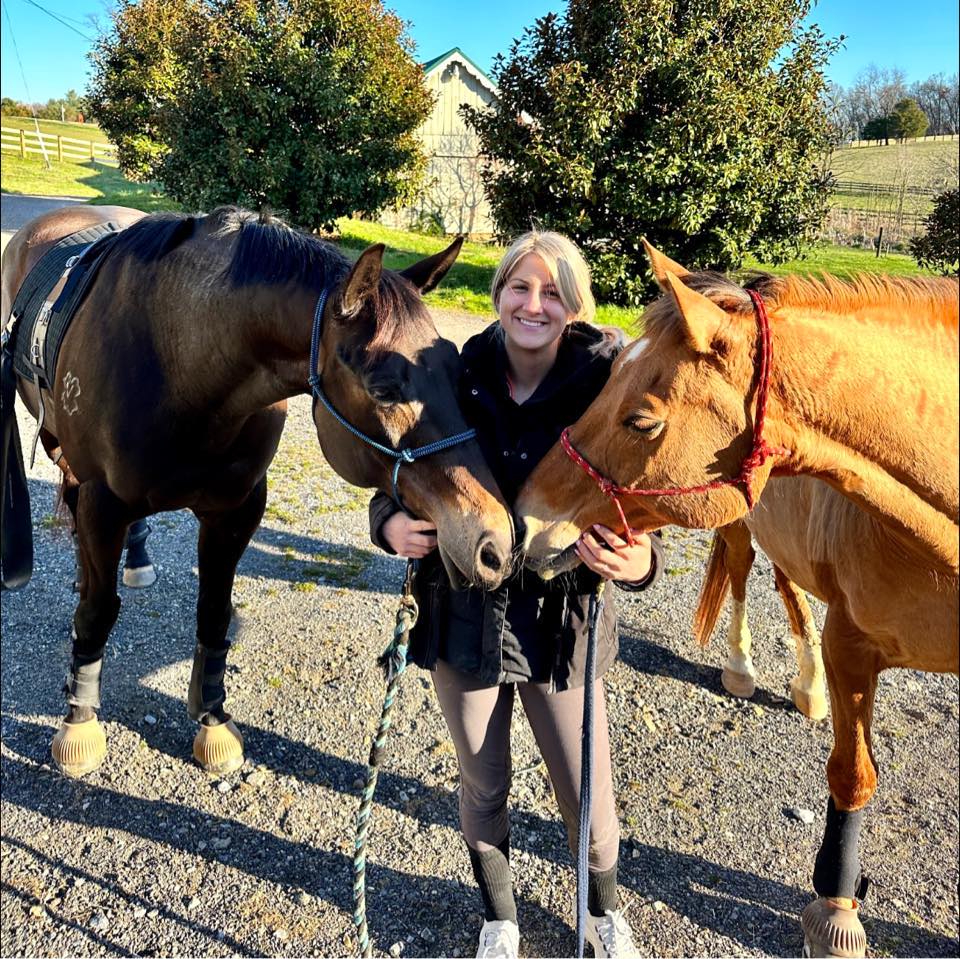 Abby Forsberg
Assistant Barn Manager
Growing up in Maryland, Abby Forsberg has always had a passion for horses and the equestrian sport. She is a graduate of Houghton University where she obtained her bachelor's degree in Equine Management as well as CHA certifications in barn management & instruction. Abby has experience assisting with equestrian summer camp programming, teaching lessons, and has worked under USDF Gold Medalist Hailey Seals. She's currently working towards her USDF Bronze Medal and has several years of teaching experience in eventing and dressage.